The iMac Pro is one of Apple's most powerful Macs the Cupertino company has ever made. Even in the shadow of the Mac Pro 2019, this all in one PC is still high on the Apple food chain, packing a punch considerably heftier than those of the and even IMac 2017 the new IMac 2019. Most of the people think that iMac pro is just a new computer with a dark grey color tone that looks cool on your desk, but this computer can do much more than just looking good.
The computer itself, keyboard, mouse, and touchpad are also colored in black. keyboards and mouse are not sold separately on Apple's official channels. It is only available when you purchase the iMac Pro.
The color scheme is magnificent, especially keyboard, which has a short key stroke but is inexplicably comfortable, and it is a perfect match if you have a black table at home. At first, when it was not for sell, the keyboard and mouse on the second-hand trading platform were generally priced at more than $600. After the new iPad was launched, Apple finally began selling the space gray version of the keyboard, mouse, and trackpad separately in the official store, which cost about $50 – $60 more than the white version. Want to sell imac? sell old imac? tradelectroncs is the best place to do so!
iMac Pro
1. performance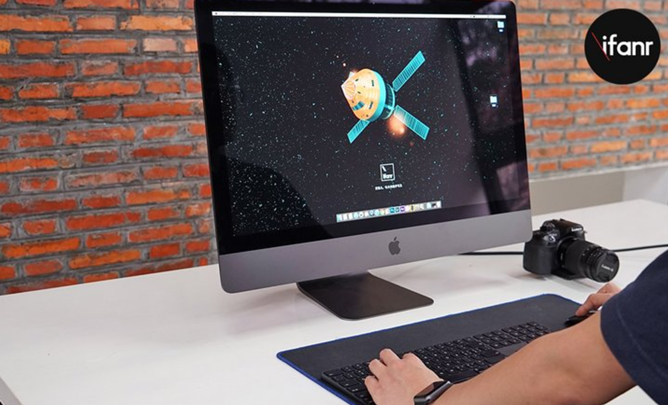 The configuration of Pro is:
Intel Xeon W octa-core processor, clocked at 2.3GHz
1 TB high-speed SSD
AMD Radeon Pro Vega 56 discrete graphics (8GB video memory)
32GB memory
This configuration is a high-end configuration on any consumer computer, and this is only the minimum configuration. The highest configuration that the official can choose is:
Eighteen-core Intel Xeon W processors
4TB high-speed SSD
AMD Radeon Pro Vega 64 discrete graphics (16GB video memory)
128GB memory
These configurations and performance have surpassed previous Mac Pro hosts, making iMac Pro the most powerful computer in Apple today. Of course, the price will not be cheap. The lowest version is close to $8000, while the top version is more than $20000
3. more design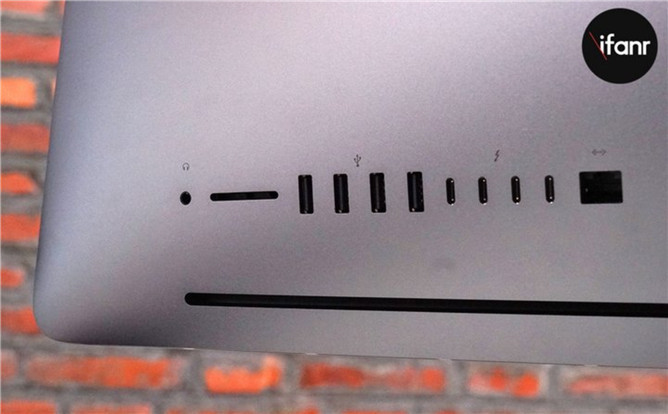 In addition to color matching, don't forget that this is an iMac. It works just by plugging in a power cable behind it, saving a lot of space. The keyboard, mouse, and touchpad are wirelessly connected. And, there is no need to buy a monitor because it is a all-in-one computer, that saves another cable and wire. It's a perfect and simple destop to put at home.
This large 27-inch 5K high-definition screen looks quite comfortable, and its maximum brightness is brighter than older versions of the iMac. However, it also has some details that need to be improved: First of all, the iMac Pro uses a mirror screen, which is very reflective. If you have a floor-to-ceiling glass window behind, when the sunset reflects from your screen into your eyes, you should not have much thought to enjoy.
In addition, the border around the screen has not been reduced at all. Apple may have spent design resources on the next-generation Mac Pro. Apple has shown no mercy on the interface in laptops and mobile phones in the past two years, but this time it has retained a very complete interface on the iMac Pro. In addition to four USB Type C interfaces, there are four USB interfaces and a network cable. The interface and a 3.5mm audio port, and even the Micro SD card slot have been retained.
4. summary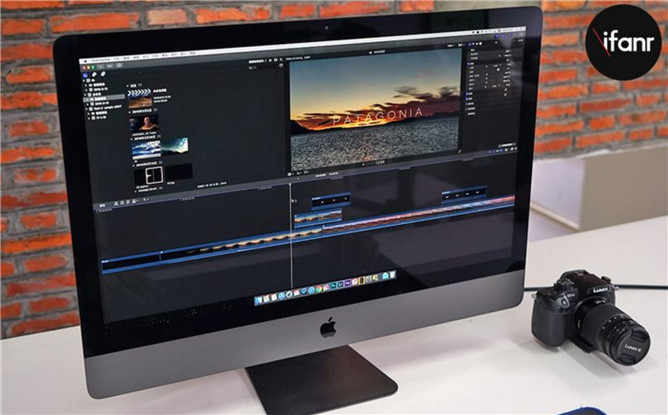 Should you buy iMac Pro? If you need an ultra-high-performance computer and you want the desktop to be extremely simple and too lazy to toss, iMac Pro is a great choice.
In fact, when many studios or professional video practitioners buy it, their needs are quite clear. If you don't know if you want to buy at all, then you are likely not the target customer. This price is also destined to be prohibitive for many people, but its performance can help users save rendering time and more effectively avoid stutters. Such a return is quite worthwhile for many people.
However, it should be noted that it is highly integrated, and once the selected configuration is out of the factory, it cannot be upgraded by itself. If you think an upgradeable computer is necessary, you can only wait. Don't forget, Apple also said that it will release a Mac Pro with a modular design this year.