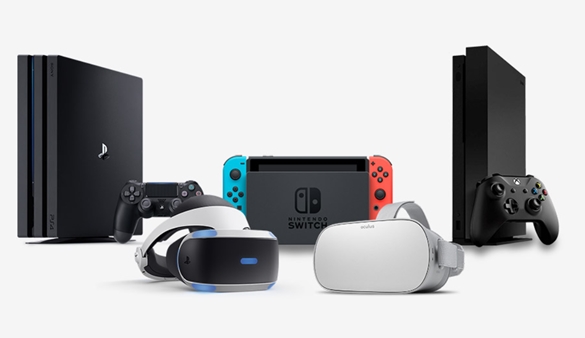 Trade in Playstation for cash | Xbox
Tradelectronics is one of the largest used electronics trading platform in Sydney. We buy used game console and sell used game console. Sell used PS4 and sell used Xbox to Tradelectronics!
Most of our colleagues are gamers too! Most of the time we buy game consoles to play a particular game series, such as God of War or Grand Theft Auto. After completing the game, the console just sat beside the TV and collects dust. Why not sell your Playstation or Xbox to Tradelectronics! We can make your game consoles to good use by selling to other gamers and you could earn some extra cash to spend. Win-win situation
We Pay CASH for Playstation and Xbox, trade in PS4 today!
Sydney CBD | Macquarie Park | Parramatta | Bankstown | Blacktown | Liverpool | Castle Hill | Penrith | Campbelltown
FAQ
Tradelectronics is the BEST place to sell PS4 & Xbox in Sydney!
Our address is 299 Sussex St Sydney NSW 2000
In consideration of protecting customer data to avoid data breach, we implement strict measures that ensure each computer, Mac or other electronics to perform a computer formatting process and a system reinstallation. You may choose to remove privacy information yourself, or leave it to us!
We ensure that your data is formatted  and wiped out before selling it to other customers. Also, we avoid stash electronics at all costs. If it did happen, we will report to the local authority immdiately.
Currently, we offer local pickups in Sydney CBD. Interested in our local pickup service? Enquire through WhatsApp or facebook page for more details
We are selling all verified and refurbished electronics on ebay! Search tradelectronic or click HERE to find us on eBay!
Postage valuation saves yourself time of coming to our store. Simply follow these steps
Get initial estimate through Whatsapp or facebook messenger
Use the freepost bag or printed labels to post your device to us via one of our simple posting options
Include a copy of your Government issued I.D
Complete our sales contract online (via email through Adobe Sign)
Get paid!
You may visit our store for onsite valuation and get paid with CASH.
Or we may transfer directly to your bank account (bank fees may apply).