The EF 50mm F1.4 USM is Canon's mid-level offering in a range stuffed full of 50mm primes, covering all budgets from the ultra-cheap 50mm F1.8 mkII through to the stratospherically-priced 50mm F1.2 L USM. Although it was introduced in June 1993, fully seven years after the birth of the EOS system, it can actually trace its roots back much earlier, being based on the classic manual focus FD 50mm F1.4 design of 1971. As such, it's designed as a 'standard' lens for the 35mm full-frame format, with an angle of view offering none of the 'perspective distortion' associated with wideangle or telephoto lenses. More recently, with the popularization of APS-C as the dominant DSLR sensor size, it's taken on a new role, and behaves like a short 'portrait' telephoto on this format.
The lens uses a conventional optical design for its class, with 7 elements in 6 groups, two of which are made from high-refraction glass. Focusing is achieved by an ultrasonic motor system, with full-time manual override; however unlike Canon's other mid-range primes, this is of the micro-USM (as opposed to ring) type. Canon claims the lens produces a 'beautiful, natural blur of the background', an important attribute for a fast lens capable of a high degree of subject isolation. The company is also keen to point out that the lens's colour balance is virtually identical to the ISO recommended reference values.
The Canon EF 50mm F1.4 USM has always occupied a slightly precarious position in the Canon line-up, with the F1.8 lens offering remarkable value for money below it in the range. It now faces fresh pressure from Sigma's 50mm F1.4 EX DG HSM with its brand-new, bang up-to-date optical design (albeit currently at a far higher price). So is this lens an obsolete throwback to the silver halide era, or worthy of serious consideration in the high resolution digital age?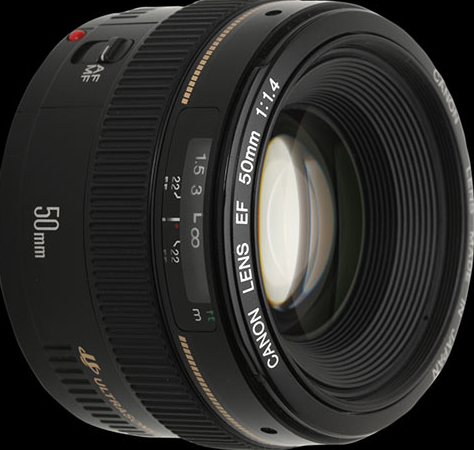 Headline features
50mm focal length; fast F1.4 maximum aperture
Micro-type USM autofocus with full-time manual override
Angle of view
The pictures below illustrate the angles of view on 35mm full frame and APS-C camera bodies:
50mm (35mm full-frame)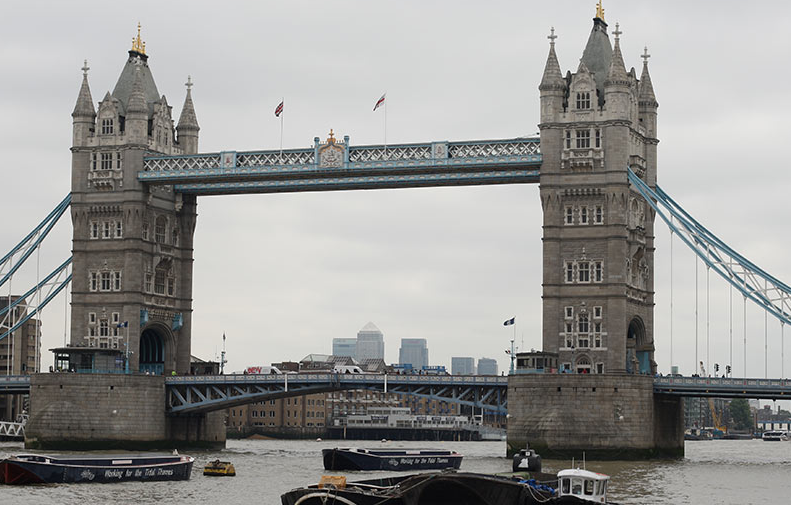 50mm (APS-C; 80mm equivalent)
Design

The EF 50mm F1.4 is a member of Canon's mid range of primes, and build quality is good if not excellent. The lens mount is metal, and the barrel plastic; however whilst the construction is distinctly superior to the (much cheaper) EF 50mm F1.8 mk II, it's not quite up to the standard of Canon's similarly-priced primes such as the EF 85mm F1.8 USM and EF 100mm F2 USM telephoto twins. The front element is recessed by about 1cm from the filter thread, offering useful protection against stray light at all focusing distances, and the entire optical assembly moves backwards and forwards as a unit by about 8mm for focusing.
Autofocus
This lens uses an autofocus system unique within Canon's lineup, namely a micro-type ultrasonic motor which features full-time manual override. This isn't quite as refined as the ring-type USM systems that Canon use in their other mid-range lenses, as it still requires an internal gear train. Autofocus is fast and reasonably quiet on all Canon bodies, if again not quite up to the standard of ring-type USM lenses. As always, it must also be noted that focus speed and accuracy is dependent upon a number of variables, including the camera body used, subject contrast, and light levels.
Looking for a place to sell your lens or camera in Sydney? or have a similar product to sell? Visit Tradelectronics!