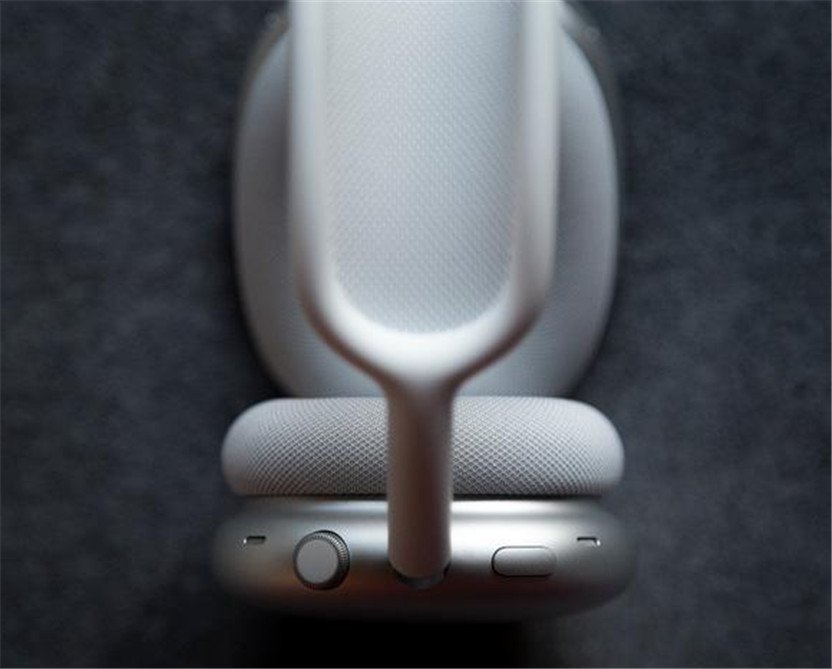 Here come the new Airpods Max!
Apple's most advanced headset, which has been warmed up for nearly a year, has finally arrived. Although this product is quietly launched, the popularity has not been diminished. I think there are at least two things that most people are concern about, the price of $549 and the sound quality that comes with it.
The price of  $549 is higher than most headphones around the maket, equivalent to the price of a iPhone 11. Although many make complaints about the price, the final sale proves everything. Now, if you want to order this airpods max, it will take about one to three months till you received.
We are Tradelectronics, licensed second-hand electronics dealer located in Sydney CBD, experts in trading used laptops, old cameras & lens, and used mobile phones. Fast, Reliable & We Pay More! Get a free quote on your favourite WhatsApp, Facebook, SMS & Email, instant reply!
| | |
| --- | --- |
| Click icon for WhatsApp Quote | Click icon for facebook Quote |
| | |
We are open from Mon – Sat 12pm – 7pm
Get your free quote from WhatsApp and Messenger are highly recommended, we can guide you through in finding the accurate specs for your laptops, cameras & lens, mobile phones as well. As such we can provide a more precise quote for you.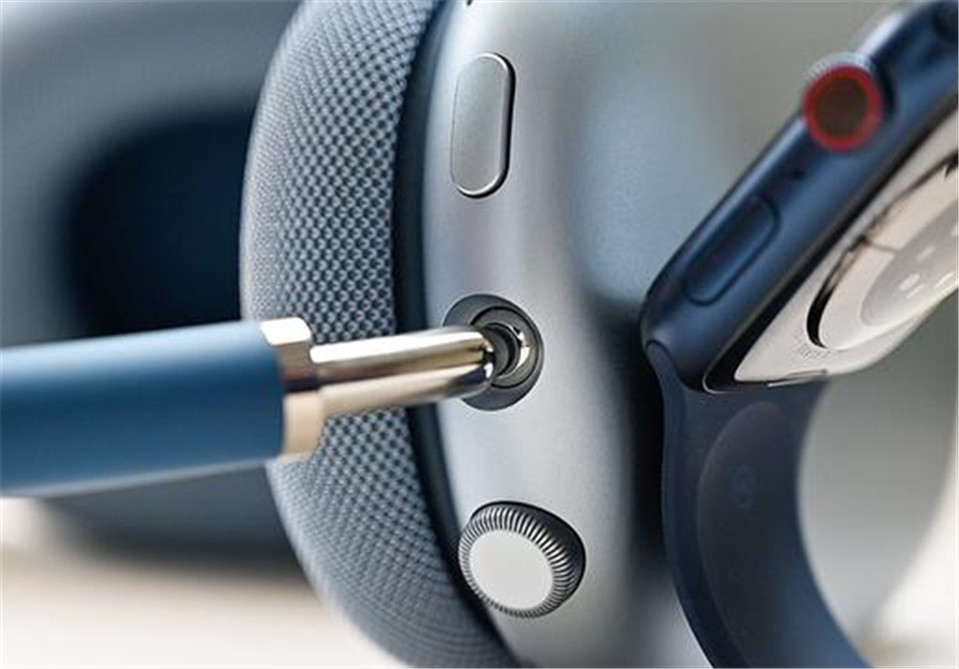 The headset doesn't need to be turned off and it automatically identifies the left and right sides.
First of all, the earmuffs are design to suit the majority hence the size is relatively large. With a weight of 385g, the first impression of hands-on is that it feels heavy. In fact, conventional headphones are generally around 200g-300g. The weight of airpods Max is almost doubled. Of course, the exterior is still very exquisite.
Unlike traditional headphones, the airpods Max has a mixture of sporty and old fashion in its design. There is no apple logo all over the body. I feel that sometimes even without the logo will make this product more advanced. And as long as you see it once, you can definately remember its unique design.
The airpods Max in the earmuff part is not round, square or oval, but closer to the rounded rectangle. It feels like the back of the original iPhone. In terms of texture and color, the anodized aluminum has the same texture and color as the new iPad air released this year, with silver, dark sky grey, sky blue, pink and green. The ear pad is made of memory sponge covered with woven fabric, and the logo of LR is woven with different textures in the middle. The headset will not start if you wear the wrong left and right ears, it will only start when it is properly worn.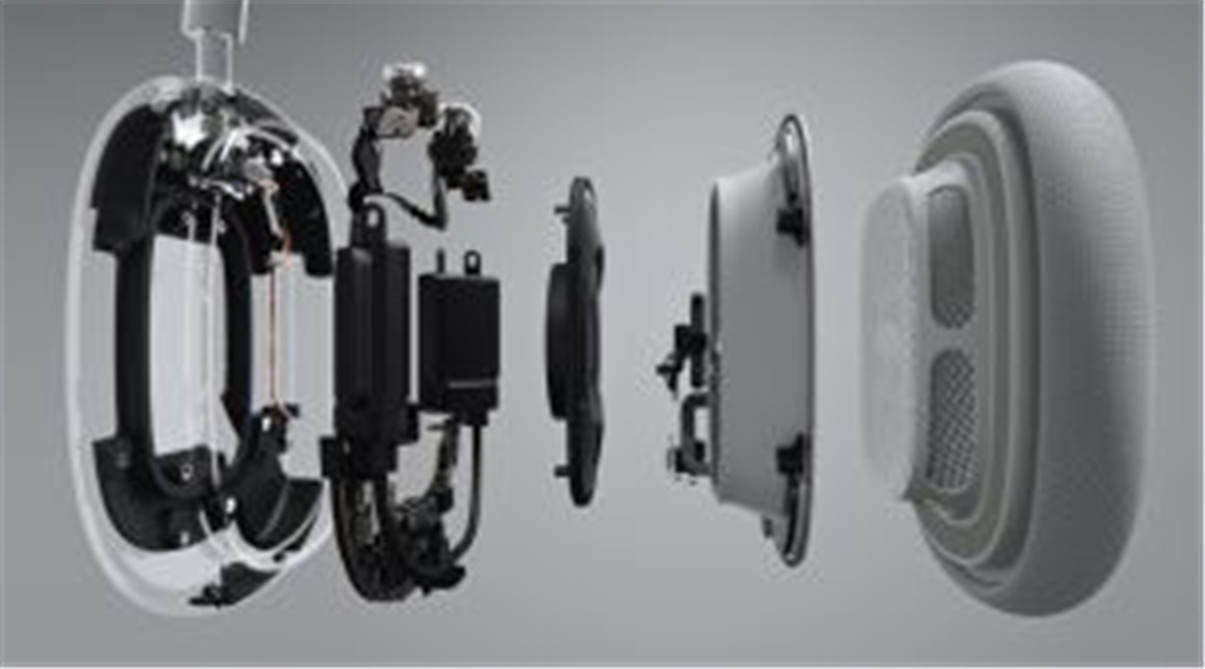 There are nine microphones in Airpods Max
The sound quality is the biggest part of this headset. Airpods Max is probably the most equipped headset with sensors. Let's talk about noise reduction first. Max has up to nine built-in microphones, two inside are used to detect sound, and six external microphones are distributed in the front, middle and back of the headset. Almost all 360 degree full range detection of environmental noise, even wind noise. With so many microphones, airpods Max is able to reduce noise significantly.
In terms of sound quality, airpods Max uses a 40mm dynamic driving unit. In fact, this part of hardware is almost the same as that used by flagship headphones such as Sony xm4. However, the H1 chip is the highlight of max. From the second generation of airpods, H1 chip has 10 audio cores and can perform 9 billion operations per second. For example, adaptive function, active noise reduction, transparent mode and spatial audio calculation are inseparable from it. You can say  that the H1 chip is like the A14 bionic on the iPhone 12 series.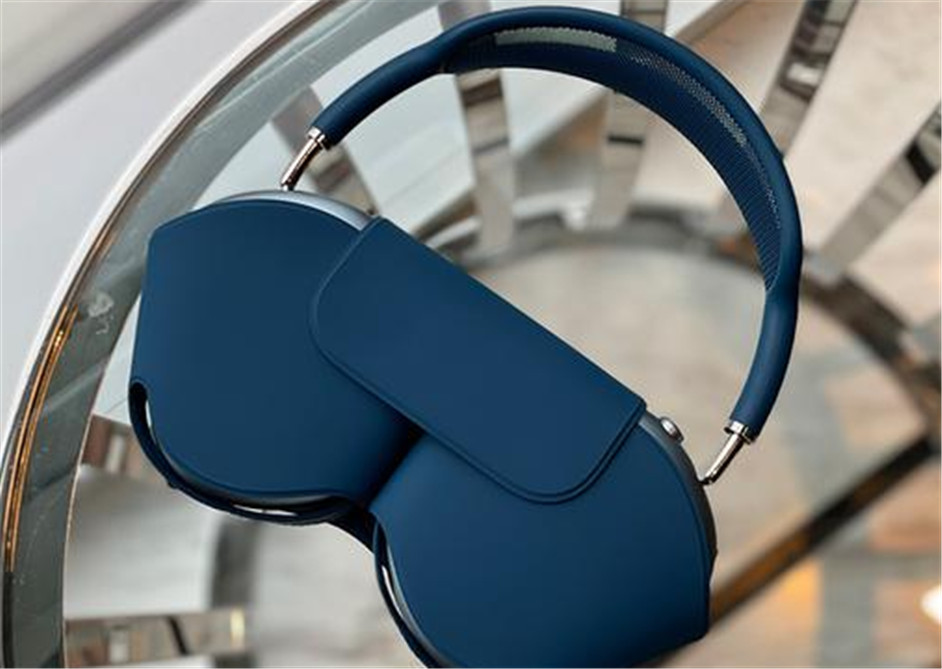 Long battery life yet the protective case allows Max to switch to low power consumption mode
In terms of battery life, apple official said that Max can support 20 hours of continuous use. When we got it for hands-on, it was 86%. After a day of frequent use, we consumed about 30% of the power in 12 hours. Which means that if you only wear it on the way to work or not requent usage (approximately 2-3 hours a day), you can actually leave it off for a week without charging it. How impressive is that!
Conclusi0n
As for the final price, is $549 worth it? In terms of appearance, it is one of the most recognizable products with exquisite exterior and more fashionable attributes. I believe many users will pay for such a good design. In terms of sound quality, as a max product, it represents Apple's highest level of sound quality.
In fact, when airpods and airpods Pro were first launched, many users thought that the price was a little expensive. However, under the ecological experience created by apple, the automatic connection and transparent mode of airpods were found to be worth a lot of money after using for a period of time. The same is true for max headphones this time. As an Apple user, airpods Max is a better choice if you want to buy headphones.