Update 21/2/20: The Fujifilm X-T4's specs appear to have now leaked in full, so we've updated this story with our impressions of those, along with the camera's design. Read on for the full leaks and rumors, along with our analysis of what this means for X-T3 upgraders or anyone who's looking to move to Fujifilm's X-Series. 
The Fujifilm X-T4 will be officially announced on February 26, but there won't be much left to reveal if the recent rumors and leaks are to be believed – it now looks like we have the mirrorless camera's full specs, along with a good look at its design.
For those who aren't familiar with Fujifilm's X-Series, they're among our favorite mirrorless all-rounders – and the X-T4 will sit at the top of the family, above the more travel-friendly Fujifilm X-T30 and entry-level Fujifilm X-T200.
The current Fujifilm X-T3 is only around 18 months old, which means the X-T4 is arriving a little sooner than expected. The new model will also likely have the same sensor as its predecessor, so what new features will it bring?  Sell your old cameras to Tradelectronics and get more cash to pay for the new X-T4!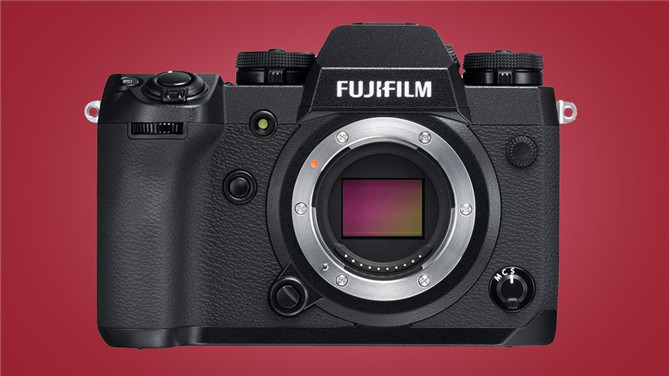 We've rounded up all of the latest leaks and rumors to help you decide whether it's a camera that'll be worth upgrading to when it's announced soon…
Fujifilm X-T4: will it have in-body image stabilization (IBIS)?
The strongest X-T4 rumor is that it will have IBIS (in-body image stabilization)
This could make it the spiritual successor to both the X-H2 and X-T3
The X-T4's biggest new feature is going to be in-body image stabilization (IBIS), a feature that appears to have been confirmed by recent leaks.
The inclusion of IBIS would be a big new inclusion for both stills and video, and the leaked specs suggest the X-T4 has been made a little bigger to incorporate it – we're expecting it to be 5mm thicker and weigh 68g more than the X-T3.
Still, if you can accept that, then IBIS will improve handheld shooting in both low light and with lenses that don't have built-in stabilization themselves (on Fujifilm lenses, these are the ones without OIS in their name).
It's also significant because, so far, only one Fujifilm camera has included IBIS – the Fujifilm X-H1. If the IBIS rumors are to be believed, the X-T4 could in some ways be a spiritual successor to the X-H1 as much as the X-T3, given that camera was announced in February 2018, almost exactly two years before the X-T4's rumored launch date.
Fujifilm X-Series cameras have traditionally lacked IBIS because their main sell has been the 'big sensor-small body' combo for stills photographers, and adding stabilization usually means a larger body.
But with video becoming a much greater focus on the X-T line in recent models, and Fujifilm's engineers apparently working away to make their IBIS system smaller, it certainly seems like a plausible inclusion on the X-T4 that would help differentiate from the smaller, travel-friendly Fujifilm X-T30.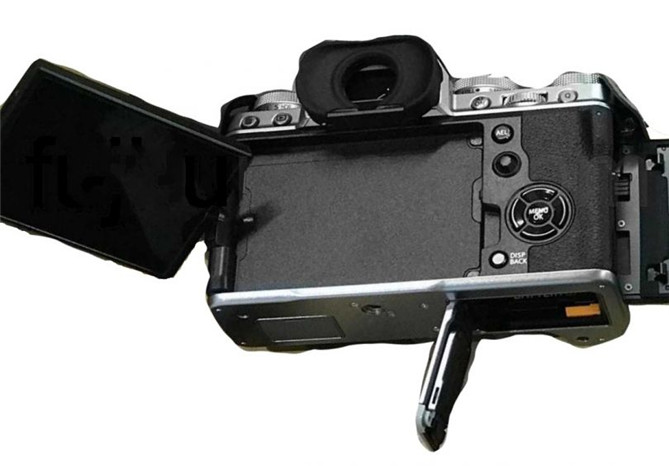 Fujifilm X-T4: design
Leaked images suggest the X-T4 will have a fully-articulating rear screen
The body will apparently be slightly thicker than the X-T3
It otherwise has a very similar design, bar some small control tweaks
Some apparently leaked images from Fuji Rumors and Fuji Addict seem to have given us our first glimpse of the Fujifilm X-T4's front and rear designs – and it looks like most of the early rumors were correct.
They show a fully articulating rear touchscreen like the one on the Panasonic S1H – this would be handy for both folding the screen inwards to protect it while traveling, and also shooting video to camera.
Otherwise the X-T4 looks very similar to its predecessor, bar a slightly thicker body to help accommodate that IBIS system. There appears to be a new HDR mode on the left-hand subdial, while the AF Assist lamp appears to have moved up a bit.
The broader retro looks are all still intact, though, and it seems to have retained the D-pad buttons that were cut from the Fujifilm X100V.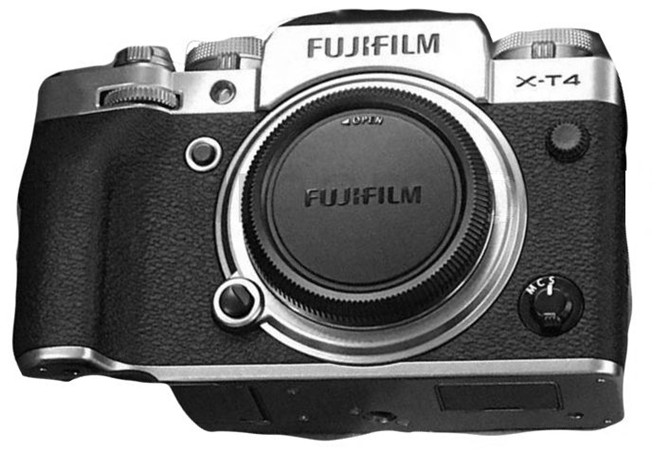 Fujifilm X-T4: other new features
Contrary to early rumors, the X-T4 will likely shoot 4K rather than 6K video
It's also likely to have a brand new battery
There will also likely be an increase on the X-T3's body size and weight
While IBIS is the biggest rumored feature for the X-T4, there have also been a few whispers about other new inclusions – including the possibility of a brand new Fujifilm battery for the first time since the X-Pro1 arrived in 2012.
First, the rumors around video. Early whispers suggested that the the X-T4 would be able to shoot 6K video, but these seem to have been shot down by the recent specs sheet. These show it will likely top out at 4K/60p, but will also have a fun new 240p mode in Full HD for super slo-mo videos.
Slightly disappointingly, the X-T4's EVF appears to be the same as the X-T3's, but the battery is likely to be much improved. The X-T3's battery was rated for up to 390 shots on a single charge, but the new NP-W235 battery will apparently keep going for 500 shots (or up to 600 when using the camera in economy mode).
Rivals like the Sony A6600 have stretched life to an impressive 720 shots thanks to the new Z-battery, so this is good news for Fujifilm fans (unless you have a stash of the old batteries that you were hoping to port over).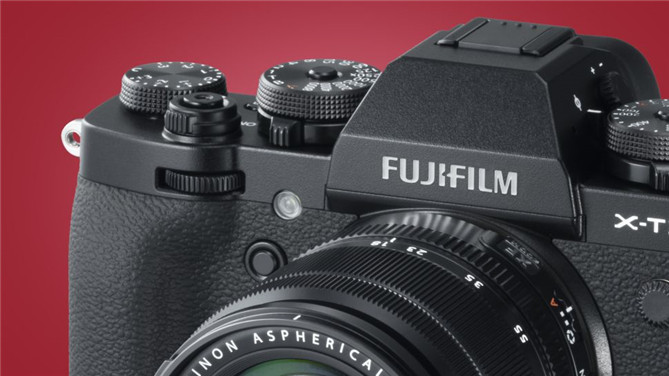 Fujifilm X-T4 rumors: early verdict
It's now official that the Fujifilm X-T4 is coming on February 26 – and if the recent leaked specs are true, then there's little we don't know about it.
The timing of the announcement, almost exactly two years since the arrival X-H1, lends credence to the rumors that the X-T4 is an IBIS-equipped follow-up that model, as much as an X-T3 successor. This means it's possible we won't see an X-H2 for a while, if at all.
There are a couple of mild disappointments – it sounds like the EVF will be the same as the one in the X-T3, while action shooters might have been hoping for a bigger boost to its buffer.
But overall the X-T4's key improvements (IBIS, articulating screen, bigger battery) suggest it's shaping up to be a very fine mirrorless all-rounder for those who have a balanced shooting diet of stills and video. Well bring you all of the official news very soon.
Author: Mark Wilson
Source: Techradar